EC-Council CHFI Certification Training and Voucher
Computer Hacking Forensic Investigator Certification

Computer hacking forensic investigation is the process of detecting hacking attacks and properly extracting evidence to report the crime and conduct audits to prevent future attacks. Computer crime in today's cyber world is on the rise.
Computer Investigation techniques are being used by police, government and corporate entities globally and many of them turn to EC-Council for our Computer Hacking Forensic Investigator CHFI Certification Program.

EC-Council's CHFI certifies individuals in the specific security discipline of computer forensics from a vendor-neutral perspective. The CHFI certification will fortify the application knowledge of law enforcement personnel, system administrators, security officers, defense and military personnel, legal professionals, bankers, security professionals, and anyone who is concerned about the integrity of the network infrastructure.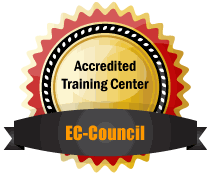 Instructor Profile
Khurram Javed
(CEI, CEH, CHFI, ECSA, LPT, CCAI)

Who Should Attend ?
Police and other law enforcement personnel

Defense and Military personnel

e-Business Security professionals

Systems administrators

Legal professionals

Banking, Insurance and other professionals

Government agencies

IT managers
Duration: 5 Days
Computer Hacking Forensic Investigator Certification